OpenWISP Demo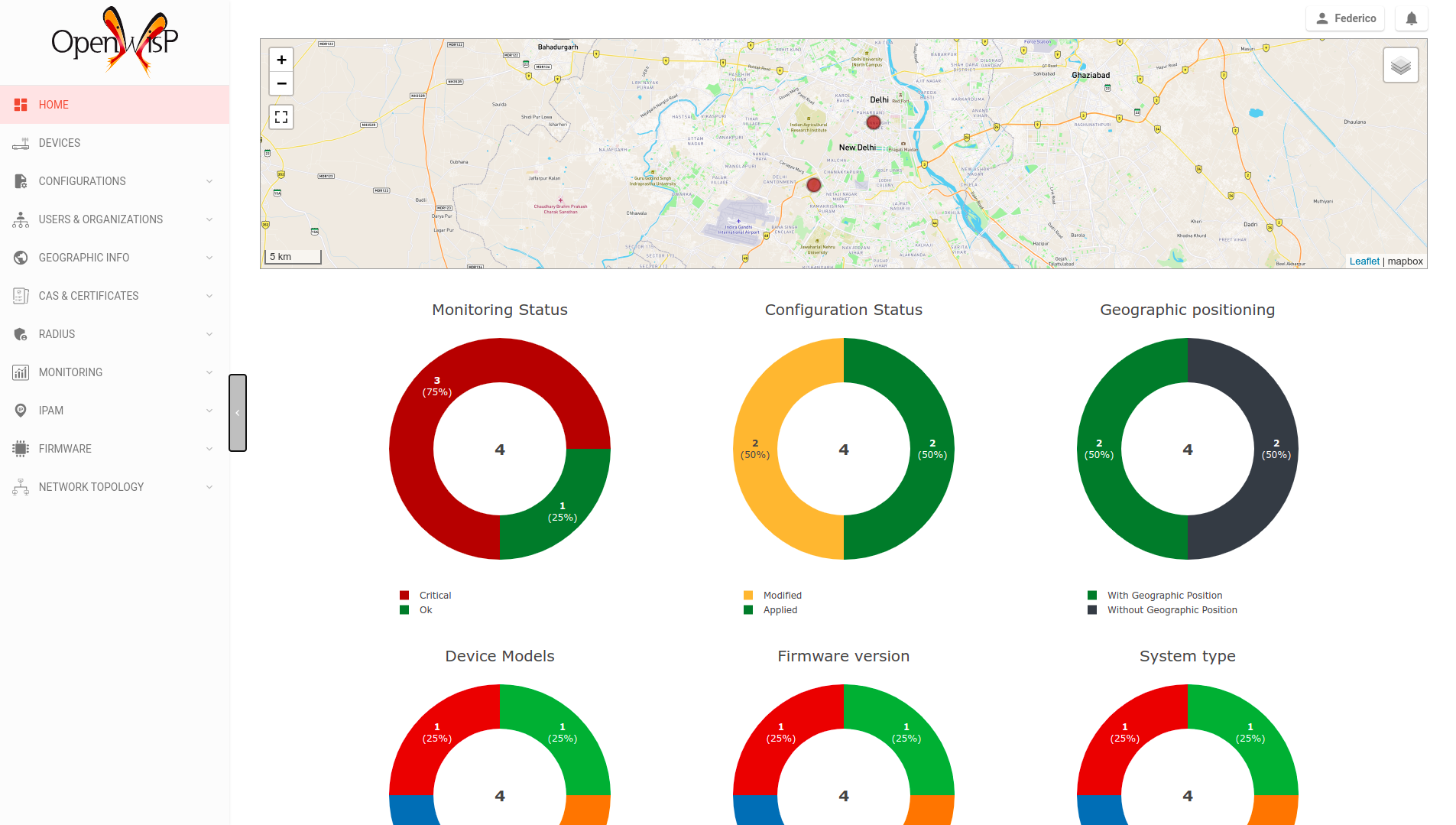 Key points to know before starting:
The demo organization's content is reset daily at 1:00 AM UTC.
The demo user's password is reset every minute.
The demo user has other limitations, explained in the OpenWISP Demo Tutorial.
The OpenWISP Demo is a special organization (e.g. tenant) in the OpenWISP Cloud Service.
Username: demo
Password: tester123

For information on data processing, consult our Terms of Service and Privacy Policy.
Connecting your devices
If you're wondering what to do next, check out the OpenWISP Demo Tutorial.